Mindfulness-based Stress Reduction (MBSR) - 8 week course
Mindfulness training supports us in developing more skilful responses to difficult situations and emotions encountered in our lives.
The course is held on Thursday evenings from 5 October - 23 November and includes a full practice day on Saturday 11 November 2017.
MBSR course participants report that mindfulness can help to:
• Enhance our ability to cope
• Deepen our experience of living
• Improve self-esteem and relationships
Payment due before the start of the course - includes individual interviews, on-going support throughout the course, handouts & practice recordings.
(Low/no-wage concessions)
When:
Weekly from 03 May 2018 until 21 Jun 2018
Where:
Quaker Meeting House, Frodsham Street, Chester
Time:
6:30pm until 9:00pm
Cost:
£250.00
---
MBSR/Mindfulness Practice Group
These monthly sessions are opportunities for those who have completed an 8 week Mindfulness course or who have an on-going mindfulness practice to meet & be supported in keeping up their practice. Each session offers guidance through both familiar & new practices often based around a mindfulness theme e.g. Finding balance in our lives. It is helpful to let us know if you intend to come along so that we are sure to keep you a space. (Low/no wage concessions)
Nov 7th - Tues - Pavilion Upton
Nov 22nd- Wed - QMH Chester
Dec 5th - Tues - Pavilion Upton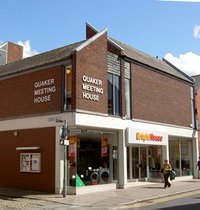 When:
Monthly from 07 Nov 2017 until 05 Dec 2017
Where:
Friend's Meeting House, Frodsham Street, Chester or Upton-by-Chester Pavilion, Wealstone Lane, Upton, Chester CH2 1HB
Time:
7:00pm until 9:00pm
Cost:
£10.00
---
Day of Mindfulness Practice - Saturday 11th November 2017
The day is for anyone who has completed an 8 week mindfulness course or who has a mindfulness practice. The day will consist of guided formal and informal practices within the conditions of noble silence. We all recognize the difficulty in maintaining Mindfulness practice in isolation so these days are an opportunity to begin just where you are; to be supported, & to support others.
Further details available once place is confirmed.
Space is limited - booking required.
(Low/no wage concession).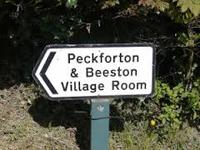 When:
11 Nov 2017
Where:
Peckforton & Beeston Village Rooms, Hill Lane, Peckforton Nr. Tarporley CW6 9TW
Time:
10:00am until 4:00pm
Cost:
£30.00
---