Mindfulness Based Compassionate Living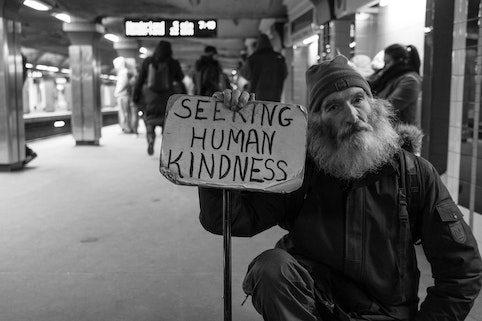 Every human being has a capacity for compassion, but many struggle to find a balance between caring for ourselves and caring for those around us. MBCL (Mindfulness Based Compassionate Living) is a part of a new wave of mindfulness-practices which offers practical tools for developing and deepening mindfulness skills with compassion.
Compassion is characterised by kindness and receptivity as well as courage and responsibility. Many believe compassion should be directed towards others rather than ourselves. But self-compassion is not a selfish activity. Research increasingly shows that self-compassion is – like mindfulness – key to mental health and goes hand in hand with greater openness and empathy towards others. Compassion training allows this natural human potential to develop and deepen.
Drawing on contemporary findings from the fields of evolutionary psychology and neuroscience, the 8 session MBCL training programme builds on established mindfulness skills and facilitates deeper reflection and exercises in cultivating compassion for both ourselves and others.
The course runs for two and a half hours each week, and includes one silent practice day towards the end of the course, in which participants are able to consolidate their learning. It is designed as a follow-on programme for those who have already completed an 8-week Mindfulness course, such as MBSR, MBCT or Mindfulness for Health and Wellbeing, or who have maintained some form of regular practice and would like to explore and deepen Mindfulness and Heartfulness more.
Beginning with learning to be kind to yourself, the course then expands out to exploring kindness towards others, with the aim of enhancing physical, psychological and social well-being by offering a science-based training in self-compassion, building on mindfulness skills.
More specific aims include:
Acknowledging pain and suffering as part of human life

Understanding that our brain has evolved to help us survive, and that the imperfect design is not our fault

Gaining insight into the three basic emotion regulation and motivation systems
Understanding how influences from outside and also from inside, such as the 'inner critic', can easily cause imbalances.
L

earning practices in self-compassion and cultivating the 'inner helper' and a shared sense of common humanity and capacity to 'traverse rough ground lightly'

I

ntegrating what has been learned into daily life.
The course format was developed by Erik van den Brink and Frits Koster and draws on the work of Paul Gilbert, Tara Brach, Christopher Germer, Rick Hanson and others.
To find out more about MBCL courses in general, please visit www.compassionateliving.info